Beta Analytic Webinar #2 – Isotopes in Hydrology
Isotopes 101 Webinar – Isotopes in Hydrology
Date: May 27, 2020
Time: 12:00 PM Eastern Time (US & Canada)
Speaker: Sean P. Ahearn, Beta Analytic's project manager for water services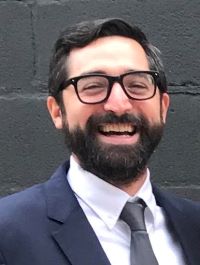 Through a series of webinars, Beta Analytic aims to demonstrate how the integration of stable isotopic analysis improves water quality and water management systems.
Isotopes in Hydrology
The first webinar was an introduction to isotopic analysis. In the second part of the series, topics include:
Recognizing how isotopic data can be used to fingerprint water sources
Defining the Global Meteoric Water Line and its significance in water resource management
A review on how isotopic data can be used in modeling water recharge.
Please register in advance if you want to receive a reminder the day before the webinar.

For any questions, please email Mr. Ahearn at sahearn(at)betalabservices.com.
You might also be interested in:
This entry was posted on Friday, May 22nd, 2020 and is filed under Beta Analytic Updates, Beta Analytic Webinars .