Radiocarbon Dating: A Monitoring Tool for Biofuel Blends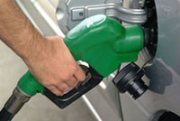 Beginning 2008, the Biofuels Sales Obligation of New Zealand requires companies that sell petrol or diesel to sell biofuels as well. Thus there was a need for the government agency Energy Efficiency and Conservation Authority (EECA) to come up with a monitoring procedure to check if the producers' claim of biofuel percentages is indeed correct.
In 2007, the Rafter Radiocarbon Laboratory of GNS Science was tasked by the EECA to develop an appropriate monitoring procedure to verify producers' claims of biofuel percentages. The lab developed a method through carbon 14 analysis of the bioblends.
The lab was able to establish that radiocarbon dating is an effective method to determine the presence of modern biological components in a biofuel blend. The procedure is applicable to all two-component fuel mix samples where one component is from fossil sources while the other is from recent plant or animal sources. The method has been validated with an accuracy of ±0.5%.
This entry was posted on Sunday, December 28th, 2008 and is filed under Biobased Regulations, Biofuels .