Call: +1-305-662-7760 or +(44) 203-617-1094
E-mail: info@betalabservices.com
Chat: Click "Chat with us" to speak to someone right away.
We respond to inquiries promptly during business hours (8 AM-5 PM EST, Monday-Friday).
Sending water samples to Beta Analytic is easy.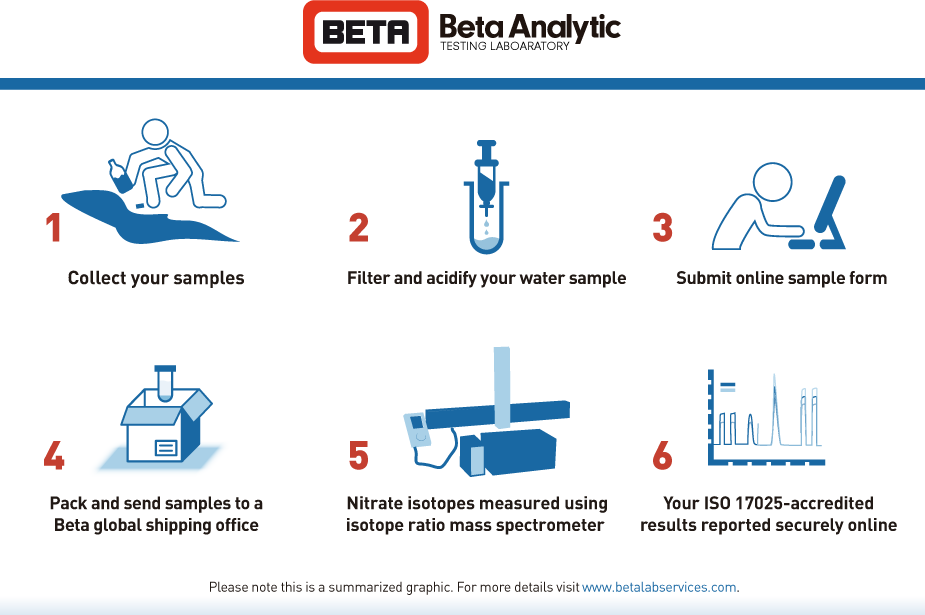 Learn more about our Nitrate Service (Nutrient Source Tracking)
---
Free webinar on Nitrogen Source Tracking available on demand (English only), see preview here.