ISO 16620 – Biobased Content Testing of Plastics
ISO 16620 measures the biobased carbon content of plastic products, polymers, and additives.
This ISO standard includes Carbon-14 analysis.
Beta Analytic provides fast and accurate ISO 16620-2 biobased testing.
NOTE: Beta Analytic is not affiliated with ISO or its technical committees. However, you are welcome to contact BETA ANALYTIC on how to submit samples for ISO 16620 biobased content testing.
ISO 16620 Standard for Plastics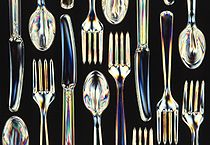 In April 2015, the International Organization for Standardization (ISO) published a series of standards focused on the biobased content of plastics. Two of the standards, ISO 16620-2:2015 and ISO 16620-3:2015, can determine the exact percentage of carbon in the plastic material that comes from renewable sources or biomass.
ISO 16620-2 includes Carbon-14 analysis and expresses biobased carbon content as a fraction of sample mass, total carbon content, or total organic carbon content.
The published standards are:
ISO 16620-1:2015 Plastics — Biobased content — Part 1: General principles
ISO 16620-2:2015 Plastics — Biobased content — Part 2: Determination of biobased carbon content
ISO 16620-3:2015 Plastics — Biobased content — Part 3: Determination of biobased synthetic polymer content
ISO 16620-4:2014 Plastics — Biobased content — Part 4: Determination of biobased mass content
ISO 16620-5:2017 Plastics — Biobased content — Part 5: Declaration of biobased carbon content, biobased synthetic polymer content and biobased mass content
These ISO standards are applicable to plastic products, polymer resins, monomers, or additives, which are made from biobased or fossil-based constituents. Developed by ISO Technical Committee ISO/TC 61 Subcommittee 14, the standards are available for download at the ISO website for a fee.
Beta Analytic High-Quality ISO 16620-2 Testing
ISO/IEC 17025:2005-accredited Beta Analytic provides biobased content testing as described under ISO 16620-2. The lab uses accelerator mass spectrometry (AMS) to determine the biobased carbon content of plastic products. Beta Analytic routinely reports results in 5-7 business days with online reporting, technical consultation, and quality assurance reports included. A priority service is available for results required in 4 business days or less.
Customer service is available in English, Chinese, French, German, Italian, Japanese, Korean, Portuguese, Spanish and Turkish.
To verify the authenticity of a Beta Analytic report, check the certificate ID and biobased percentage in Beta's report validation checker.
Is your product biobased? Prove it!
Last Updated August 2018