Beta Analytic Recent News
Published on January 4, 2019
Please be informed that the Miami lab will be closed during these periods (all dates inclusive):
• May 27 (Memorial Day) • July 4 (Independence Day) • September 2 (Labor Day) • November 28-29 (Thanksgiving Holiday) • December 23, 24, 25, 26 (Christmas Holiday) • January 1, 2020 (New Year's Day)
Read More
Published on June 29, 2018
Not all laboratories providing ASTM D6866 biobased content testing are qualified to provide such service to applicants of the U.S. Department of Agriculture's BioPreferred Program. Biobased content testing labs must first be accepted by Safety Equipment Institute (SEI), the manager of the BioPreferred Program's Product Certification and Labelling initiative. SEI requires that labs must be ISO 17025-accredited, have no direct exposure to artificial carbon-14 and can demonstrate capability to perform ASTM D6866 testing. Read More
Published on April 10, 2018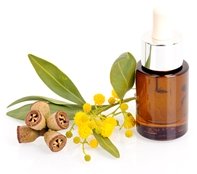 As natural products become more popular, so follows the increasing incentive for adulteration. There are many testing methods available to help authenticate natural products. However, owing to the complexity of many natural products and new adulteration methods, there is no single test that can guarantee 100% authenticity. Read More
Published on May 30, 2019
Nitrogen exists in several forms in the environment as part of the nitrogen cycle. Nitrate (NO3-) is one of these forms and is particularly important when looking at drinking water. Nitrate is very soluble in water and is therefore easily transported into various water systems from sources.
Read More
Published on May 14, 2019
In a recent article in Global Cement Magazine, Beta Analytic marketing specialist Haley Gershon describes how carbon-14 testing can help cement plants reduce their greenhouse gas inventories by measuring their biogenic, carbon-neutral carbon dioxide emissions. Read More
Published on April 24, 2019
ISO 17025-accredited Beta Analytic presented the results of its garlic oil case study in an article published in the Journal of Agricultural and Food Chemistry. The lab tested five commercially available garlic oil — four were labeled as "natural" and one sample was clearly labeled as "artificial". All five samples passed GC-MS testing. However, Carbon-14 analysis results show that only one of them is 100% naturally sourced.
Read More
Published on March 26, 2019
Beta Analytic's marketing specialist Haley Gershon discussed in a recently published article how biobased certifications contribute to consumer confidence. As the demand for natural and eco-friendly products continue to grow, an eco-label could make one company stand out from its competitors.
Read More
Published on March 15, 2019
In a recent issue of Perfumer & Flavorist, Beta Analytic Marketing Specialist Haley Gershon described how carbon-14 analysis can be used to screen for synthetic petrochemical-derived adulterants in essential oils like peppermint oil.
Read More
Published on February 28, 2019
Nitrogen is present on Earth in many forms, mostly as inert nitrogen gas in the atmosphere. Understanding the mobility of nitrogen is important in many realms, particularly when factoring in the shift in balance that human interference has caused.
Read More
Published on January 7, 2019
Menthol is a compound that is used across many industries from confectionary to pharmaceutical products. Its popularity and range of applications stems from its activation of cold-sensitive human tissue receptors. There are both natural and synthetic sources of menthol available today, with synthetic menthol expected to see increasing market growth. Read More
Published on December 21, 2018
Economically motivated adulteration is a serious problem for many products, including dietary supplements. The association with being natural and having a positive impact on health has led to the increasing popularity of dietary supplements. The responsibility of the safety of these supplements lie primarily with the manufacturer. Both in the United States and European Union, they do not have to be submitted for testing prior to being put on the market. The result is a market that is vulnerable to adulteration. The difficulty with detecting adulteration is that it requires an individualized approach. Depending on the product and each potential adulterant, a different analytical technique may be required. This article will outline different adulteration methods of dietary supplements and how they can be detected. Read More
Published on December 3, 2018
The popularity of nitrogen-based fertilizers in agriculture for decades has contributed to a vast amount of anthropogenic nitrogen entering the nitrogen cycle. In soil, a significant component of the nitrogen is in its nitrate form, which leaches into waterways. While nitrate is present in water naturally, the extra nitrate can increase the nitrate concentration to above the safe levels for drinking water and, in certain circumstances, contribute to nutrient pollution and the formation of toxic algal blooms. Read More