Beta Analytic Recent News
Published on January 4, 2019
Please be informed that the Miami lab will be closed during these periods (all dates inclusive): • May 27 (Memorial Day) • July 4 (Independence Day) • September 2 (Labor Day) • November 28-29 (Thanksgiving Holiday) • December 23, 24, 25, 26 (Christmas Holiday) • January 1, 2020 (New Year's Day) Read More
Published on June 29, 2018
Not all laboratories providing ASTM D6866 biobased content testing are qualified to provide such service to applicants of the U.S. Department of Agriculture's BioPreferred Program. Read More
Published on April 10, 2018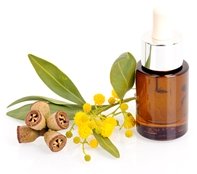 As natural products become more popular, so follows the increasing incentive for adulteration. There are many testing methods available to help authenticate natural products. However, owing to the complexity of many natural products and new adulteration methods, there is no single test that can guarantee 100% authenticity. Read More
Published on September 25, 2019
In an article published recently in Personal Care Europe, Beta Analytic's marketing specialist Haley Gershon described the value of Carbon-14 testing in the growing essential oils industry as a tool to help stop the spread of synthetic, petrochemical-derived ingredients erroneously labeled as "natural". Read More
Published on August 12, 2019
When a material is incinerated, the carbon dioxide gas emitted can be captured and used to manufacture other products. For example, captured CO2 can be converted to potassium carbonate (potash) then used to make detergent and soap. Are these products considered biobased? The answer depends on the fuel burned to produce the emissions.
Read More
Published on July 23, 2019
In an article published recently in Nutritional Outlook, Beta Analytic's Marketing Specialist Haley Gershon described the value of Carbon-14 testing in the food and flavors industry as a tool in identifying economic adulteration in natural products.
Read More
Published on July 17, 2019
The U.S. Department of Agriculture (USDA) is adding 30 new product categories to the BioPreferred Program for the preferred procurement of biobased products by federal agencies. The USDA is also amending four existing categories – general purpose de-icers, firearm lubricants, laundry products and water-clarifying agents.
Read More
Published on June 26, 2019
In a recent publication, Beta Analytic's marketing specialist Haley Gershon explains how Carbon-14 testing can be used to authenticate natural ingredients used in the supplements industry. As the market for supplements and vitamins grows, it becomes more and more important for suppliers to be able to substantiate claims that their products are "naturally sourced" to ensure label accuracy and quality control. Read More
Published on May 30, 2019
Nitrogen exists in several forms in the environment as part of the nitrogen cycle. Nitrate (NO3-) is one of these forms and is particularly important when looking at drinking water. Nitrate is very soluble in water and is therefore easily transported into various water systems from sources.
Read More
Published on May 14, 2019
In a recent article in Global Cement Magazine, Beta Analytic marketing specialist Haley Gershon describes how carbon-14 testing can help cement plants reduce their greenhouse gas inventories by measuring their biogenic, carbon-neutral carbon dioxide emissions. Read More
Published on April 24, 2019
ISO 17025-accredited Beta Analytic presented the results of its garlic oil case study in an article published in the Journal of Agricultural and Food Chemistry. The lab tested five commercially available garlic oil — four were labeled as "natural" and one sample was clearly labeled as "artificial". All five samples passed GC-MS testing. However, Carbon-14 analysis results show that only one of them is 100% naturally sourced.
Read More
Published on April 8, 2019
Beta Analytic has published several articles in leading magazines and journals focused on the biofuels, cement, cosmetics, personal care and other industries.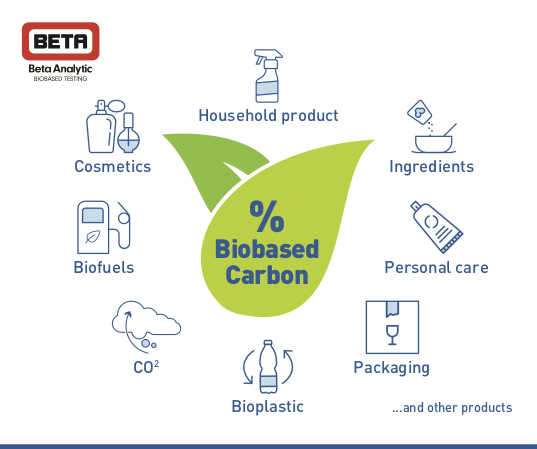 Read More
Published on March 26, 2019
Beta Analytic's marketing specialist Haley Gershon discussed in a recently published article how biobased certifications contribute to consumer confidence. As the demand for natural and eco-friendly products continue to grow, an eco-label could make one company stand out from its competitors.
Read More