Beta Analytic Recent News
Published on January 3, 2020
Please be informed that the Miami lab will be closed during these periods (all dates inclusive): • January 20 (Martin Luther King Jr. Day) • February 17 (Presidents' Day) • May 25 (Memorial Day) • July 3 (Independence Day) • September 7 (Labor Day) • October 12 (Columbus Day) • November 11 (Veteran's Day) • November 26-27 (Thanksgiving Holiday period) • December 23-25 (Christmas Holiday period) • January 1, 2021 (New Year's Day) Read More
Published on June 29, 2018
Not all laboratories providing ASTM D6866 biobased content testing are qualified to provide such service to applicants of the U.S. Department of Agriculture's BioPreferred Program. Read More
Published on April 10, 2018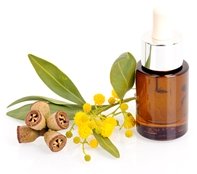 As natural products become more popular, so follows the increasing incentive for adulteration. There are many testing methods available to help authenticate natural products. However, owing to the complexity of many natural products and new adulteration methods, there is no single test that can guarantee 100% authenticity. Read More
Published on March 23, 2020
Biobased product demand is seeing exponential growth over the years with market value expected to reach over $94 million by 2026. Biobased ingredients are used for a variety of applications such as personal care and cosmetics, packaging, pharmaceutical, biofuel, waste-to-energy, and food and beverage sectors. Read More
Published on March 11, 2020
There has been a rising demand for sustainable alternatives in place of conventional plastic material.
Production of biobased plastics allows for a more sustainable option since bioplastics are made from renewable sources (e.g. plant material) as opposed to petroleum-based ingredients, writes Beta Analytic Marketing Manager Haley Gershon in bioplastics MAGAZINE.
Read More
Published on February 25, 2020
In an episode of the #SavingStormwater Podcast, Beta Analytic's Project Manager for Water Service, Sean Ahearn, talks about solving stormwater management mysteries and how isotopic fingerprinting is a valuable tool in the process.
Read More
Published on February 6, 2020
Beta Analytic provides high-quality and timely results for several services including radiocarbon dating, stable isotope analysis, biobased carbon testing, natural product testing, biogenic carbon testing of biofuels and waste-derived fuels including CO2 emissions, and nitrate source tracking. As of 2020, the lab's subsidiary Isobar Science is offering high-precision elemental analysis of isotopes, isotope ratios using wet chemistry, (LA-)MC-ICP-MS, and IRMS. Read More
Published on January 7, 2020
Efforts to decrease greenhouse gas emissions drive the growing production and use of biofuel blends. Beta Analytic's Haley Gerson shares that fuel manufacturers have co-processed bio-oil with petroleum feeds as it is a cost-effective way to produce biofuels by using existing refinery processes, storage and transport infrastructure. Co-processing is also beneficial since it may help mitigate availability issues of biomass-derived fuels.
Read More
Published on December 27, 2019
A landmark bill introduced by Rep. Sean Patrick Maloney at the 116th U.S. Congress aims to amend the 1938 Federal Food, Drug and Cosmetic Act such that cosmetics with packaging or labeling using the term "natural" will be considered as misbranded if they do not meet certain standards.
Read More
Published on December 13, 2019
Consumers all over the world are increasingly seeking more plant-based goods. The rise of plant-based eating is driven by multiple concerns including reducing environmental impact and supporting a healthy diet. This trend has also manifested in the cosmetics industry in the demand for natural, plant-based ingredients and packaging. Read More
Published on November 7, 2019
The rising consumer demand for naturally sourced supplements highlights the need to test botanical ingredients for potential adulteration, Beta Analytic's Haley Gershon explains in a recent article published in Natural Products Insider.
Read More
Published on October 21, 2019
Within the household cleaning supplies industry, the preference for laundry detergents with plant-based ingredients (biobased) thrives as they are perceived to be more compatible with eco-friendly lifestyles. As consumer interest in chemicals used in laundry products continue to grow, how can manufacturers assure customers that their products are indeed biobased? Read More