Sights and Sounds of EuropaBio's EFIB 2010
From October 19 to October 21, 2010, 320 delegates across the globe converged in Edinburgh, Scotland, for the third annual European Forum for Industrial Biotechnology. At least 50 industry experts took center stage to talk about their latest products and researches as well as developments in policy, business, and financing of Europe's bio-industries.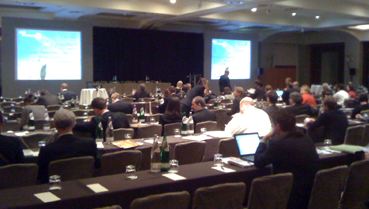 EFIB 2010 in Edinburgh, Scotland
More than 30 companies were featured at the exhibit hall. ASTM D6866 service provider Beta Analytic was one of the exhibitors of the event.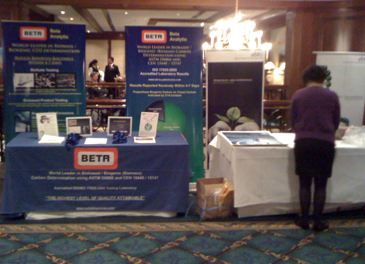 Beta Analytic's Booth at the EFIB 2010 Exhibit Hall
Beta Analytic research associate Alex Shroff met clients and introduced ASTM D6866 testing to the other delegates. He found out from a member of the CEN technical committee for biopolymers, TC 249, that the final version of a European testing standard for biomaterials will be released in March 2011.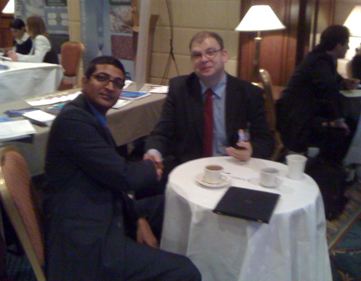 Alex Shroff (left) with one of the speakers, C-LECTA's Dr. Andreas Buthe
This year's forum was held at the Sheraton Grand Hotel & Spa Edinburgh. EFIB 2011 will be held in Amsterdam, The Netherlands.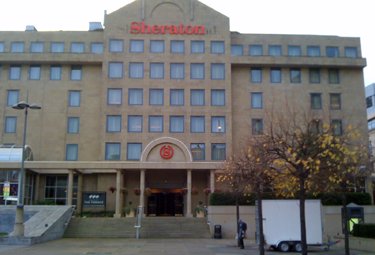 EFIB 2010 Venue
Industry Experts at EFIB 2010
This entry was posted on Wednesday, October 27th, 2010 and is filed under Beta Analytic Updates, Biobased Products .